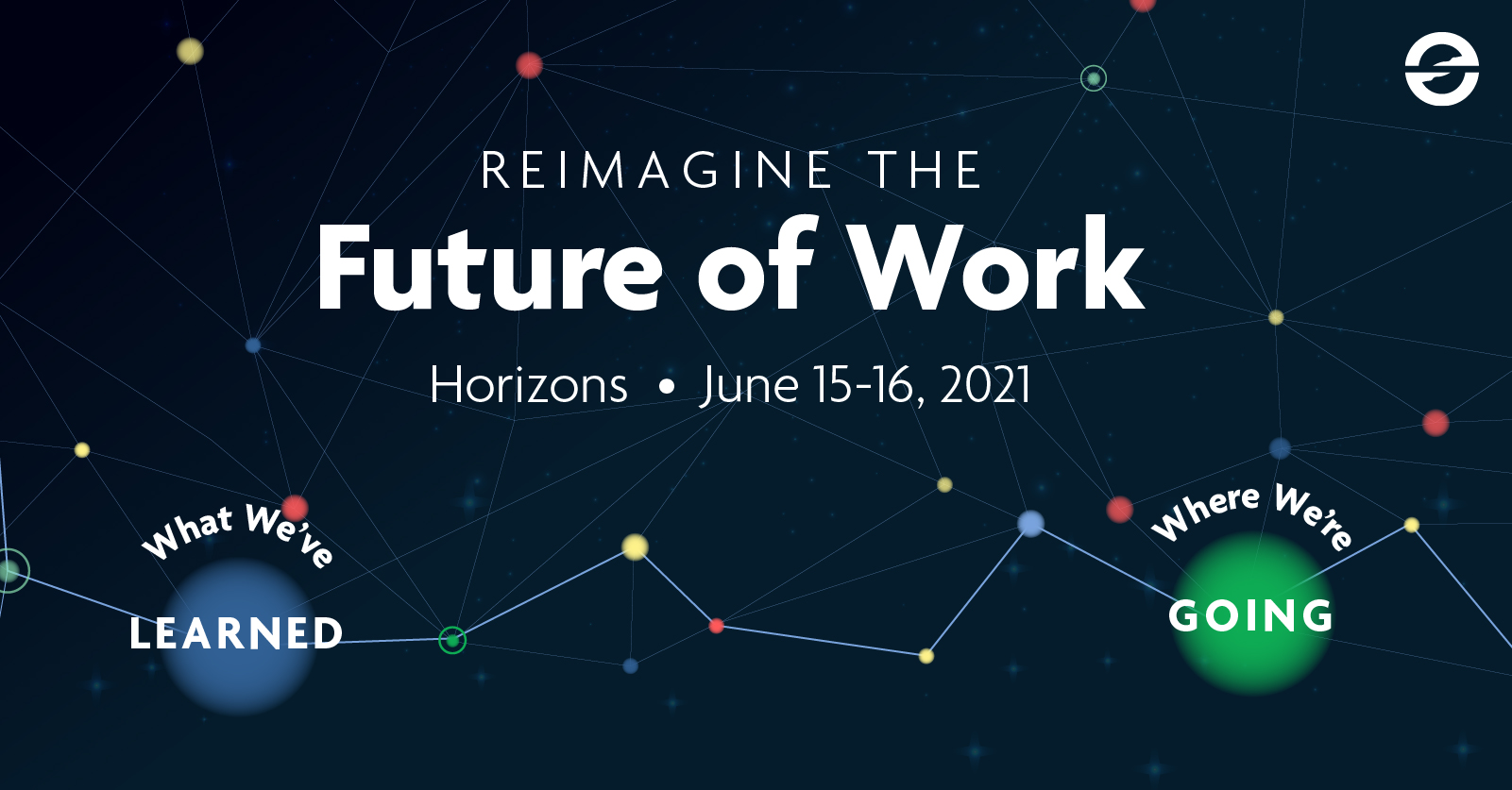 BOSTON —
JFF Horizons Brings Together Biden Cabinet Officials and Education and Workforce Leaders to Create a Path for Equitable Economic Recovery
Free virtual conference, June 15-16, will give thousands an opportunity to reflect and innovate on the future of education and work
BOSTON, June 14, 2021 — Leaders in business, technology, philanthropy, public policy, investing, and education will gather June 15-16 for JFF Horizons, a virtual event focused on education and workforce innovations that ensure equity and opportunity for learners and workers. Free and open to everyone, this year's Horizons summit will feature speakers and panelists from across sectors, including the U.S. secretaries of commerce, education, and labor.
"We're excited to connect with so many of our partners in innovation as we work toward an equitable economic recovery," says JFF CEO Maria Flynn. "Horizons offers a platform for leaders from across the education and workforce ecosystem to reflect on the challenges we have faced and discuss solutions and opportunities to build a brighter, more inclusive future."
Thousands of JFF partners, thought leaders, and practitioners will come together at Horizons to hear about the lessons learned from the past year and share ideas about the bold actions we can take to create more equitable workforce and education systems.
Topics include making antiracism a core value in the workforce, how corporations are innovating to meet worker needs, and how federal education, labor, and commerce policies can align to support workers, learners, and companies.
Here's just a small sampling of the many inspiring and thought-provoking speakers who will share their insights at this year's event:
GAYATRI AGNEW, Senior Director, Corporate Philanthropy, Walmart
BYRON AUGUSTE, Cofounder and CEO, [email protected]
MONIQUE BAPTISTE, Vice President of Global Philanthropy, JPMorgan Chase & Co.
JOHN BATTELLE, Cofounder and CEO, Recount Media
MIGUEL CARDONA, U.S. Secretary of Education
MARIA FLYNN, President and CEO, JFF
SCOTT GALLOWAY, Serial Entrepreneur and Professor of Marketing, NYU's Stern School of Business
LISA GEVELBER, Vice President, Grow With Google
CARRIE HUGHES, Director of Social Innovation, Verizon
BRENT HYDER, President and Chief People Officer, Salesforce
MAURICE JONES, CEO, OneTen
JOHN KASICH, Former Governor of Ohio
PROFESSOR IBRAM X. KENDI, Founder and Director, Boston University Center for Antiracist Research
ANDY LEVIN, U.S. House of Representatives
TYRA MARIANI, President, Schultz Family Foundation
LATITIA McCANE, Director of Education, The Apprentice School
AJITA MENON, President and CEO, Calbright College
JAMIE MERISOTIS, President and CEO, Lumina Foundation
DONNA MORRIS, Executive Vice President, Chief People Officer, Walmart
GINA RAIMONDO, U.S. Secretary of Commerce
SANJAY SARMA, Vice President for Open Learning, MIT
SHERI SCHULTZ, Cofounder and Chair, Schultz Family Foundation
ANDRÉS TAPIA, Senior Client Partner, Korn Ferry
ALI VELSHI, MSNBC Anchor and Business Correspondent, NBC News and MSNBC
MARTY WALSH, U.S. Secretary of Labor
DALILA WILSON-SCOTT, Executive Vice President and Chief Diversity Officer, Comcast
Sessions will include a variety of live, recorded, and on-demand content, and be made available for free thanks to the support of this year's sponsors, including:
AARP Foundation
American Student Assistance
Ascendium
Checkr
College Board
CROP
ECMC Foundation
Education to Go (ed2go)
Bill & Melinda Gates Foundation
Grow With Google
Guild
Lockheed Martin
McDonald's
Salesforce
Schultz Family Foundation
SHRM
Snap-On
Southern New Hampshire University
Strada Education Network
Verizon
Voxy EnGen
Walmart Foundation
Western Governors University
Workday Foundation
WHEN: June 15-16, 2021
WHERE: Virtual Conference, Free and Open to All
HOW: Register today: www.jff.org/horizons. To request media credentials or submit an interview request, contact [email protected]. Interviews with select speakers and JFF leaders are available.
ABOUT JFF:
JFF is a national nonprofit that drives transformation in the American workforce and education systems. For nearly 40 years, JFF has led the way in designing innovative and scalable solutions that create access to economic advancement for all. www.jff.org.